Read Time:
2 Minute, 58 Second
Many people become well adapted to the Work From Home lifestyle. Sitting, walking, and standing for long periods could cause swollen ankles. Compression socks help with improving circulation in the legs and decrease swelling too. If you have been looking for a list of the best compression socks, here are the best ones you can buy in 2021.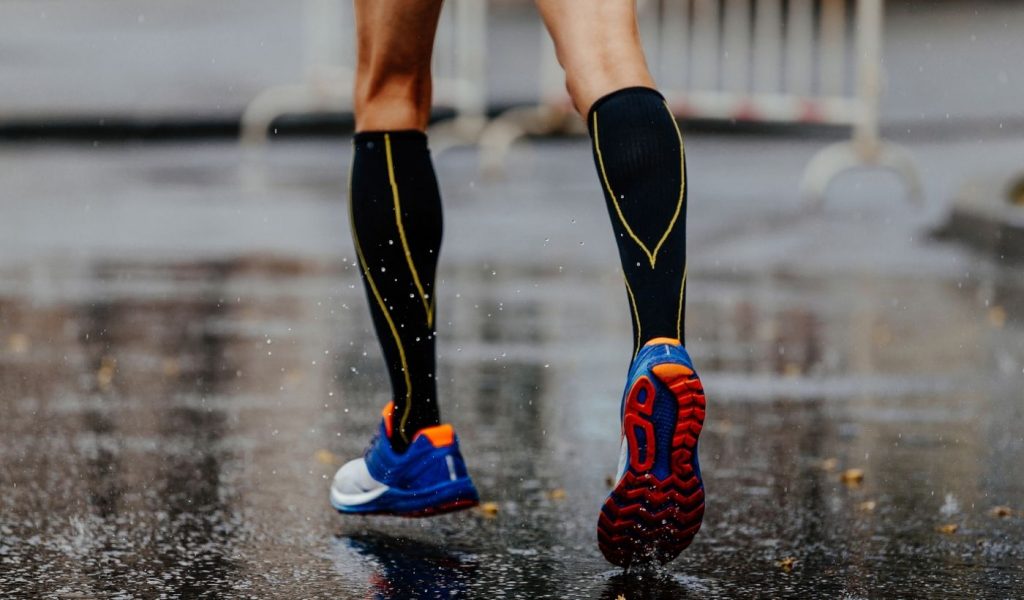 The CEP Progressive+ Compression Run Socks 2.0 is an incredibly comfortable pair to own. Despite being thin, these socks retain their shape and do not sag over the day. They are best suited for runners, gym wear, and people who deal with lower leg ailments such as plantar fasciitis, Achilles problems, and skin splints. The brilliant halo top band which lands just below the knee helps keep the socks in place all through.
These are possibly the most stylish compression socks on this list. The Lily Trotters Signature Collection socks are functional and have great compression power with 93% nylon and 7% spandex content. These socks are also pretty enough to wear while you're out and about.
Another great pair of compression socks suited for runners is the Zensah Tech+ Compression Socks. These made-in-Italy socks feature an 18% elastane content and are amazingly comfortable. The high elastane content translates to great compression without stretching or sagging. The socks also feature a smart mesh insert that makes them breathable. Runners and people who exercise would appreciate that and the cushioned sole for arch support.
These socks are the best pick for all-day wear. Not only are they easier to put on than many other compression sucks, but they work just as well and even better to an extent. The Marathon socks rise high enough, stopping just below the knee, and offering excellent compression on the whole calf. The socks also come in various beautiful styles and designs, meaning you can use them while at home and when you step out to run errands or work out.
Best suited for people who are on their feet all day, the Sockwell Circulator Socks are short and only as high as mid-calf for most people. This pair is amazing at improving circulation, reducing foot and ankle swelling, and another plus is that they are affordable. The only pros with this pair are that they only come in two sizes and are not very long.
These socks are specially designed to relieve muscle soreness and provide comfort and stability for runners. The Swiftwick socks are 43% nylon, 11% spandex, and 46% olefin, proof of great compression. The material is also great for wicking away moisture and keeping your feet nice and dry
The Vim & Vigr socks are special because of their beautiful and vibrant patterns. These socks are stylish and comfortable while doing a great compression job somewhere between 20 and 30 mmHg, depending on the style. These socks eliminate pain, achiness, and swelling in the legs and are great for high-intensity exercises.
The Sockwell Elevation Graduated Compression Socks especially target poor circulation. These socks provide graduated compression from 20 to 30mmHg, significantly more than many compression socks on the market. They are made with spandex, bamboo rayon, merino wool, and stretch nylon. This pair also comes with arch support to cater to swelling in the ankles.